Photo Tech Client Testimonials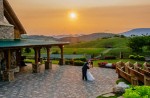 Mr. and Mrs. Andrew Hensley 06-01-19
Karen and Russ are wonderful photographers. They took our pictures from our engagement to our wedding day and they are great! They were so much fun to be around and always on time, prepared, and organized. I would highly, highly recommend them to anyone. They were so knowledgeable and helped make our wedding day run so smoothly.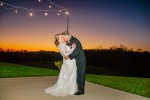 Natalie & John Coley 11-10-18
Awesome work! Karen and Russ were great. Knowledgeable, kind, very organized and took great pictures. I would definitely recommend!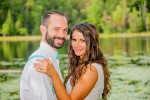 Crystal Jobe & Hunter McReynolds
Karen and Russ are amazing photographers and great people!! They are so easy to work with and make you feel so comfortable with them! They documented our wedding perfectly and I would highly recommend them to anyone! Although your wedding day can be stressful and fast paced, Russ and Karen keep you laughing and remind you how special the day is.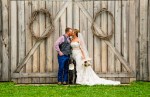 Trinity & Jared Calton 05-26-18
Photo Tech made sure to capture the perfect moments of our special day. They are more than photographers and they build a relationship with their clients so that they know everything they possibly can to capture you best moments for any occasion!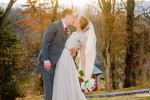 Casey & Robert Gardner 01-20-18
Our wedding was captured beautifully by Karen and Russ! They were so wonderful to work with and had great communication in the coordination of the day. My husband and I would HIGHLY recommend Photo Tech Photography to capture your special moments!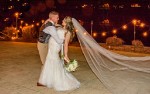 April & Nick Violes 01-07-18
Karen and Russ exceeded our expectations for our big day. I cannot imagine anyone else being there to capture those special moments with us. We didn't even feel like we were taking pictures. They made each moment so fun and memorable. Karen made sure to take those detailed pictures of the decorations, the welcome signs, and of our guests. She knows how to spot those perfect moments that you would never see had you not hired these amazing photographers! Extremely professional and prompt. We had our full set of pictures back in no time at all and they sent the USB in a sweet little memory box. Thank you Karen and Russ for being you and always so amazing! Our wedding would not have been the same without you!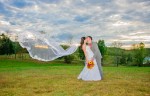 Brittany & Kevin Long 10-07-17 @ Harvest Acres
Super sweet couple who put their whole heart into their work! Easy to work with and set out to make all your wedding dreams come true! Couldn't have dreamed of more beautiful images than what they gave us and highly recommend them to anyone getting married in the Tri-Cities area!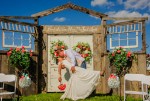 David & Beverly Byers 05-13-17
They are amazing and sweet people. We are truly blessed to have them photograph our wedding. Once I got to know them, they felt like family. Their work is priceless!!!!! I would highly recommend them.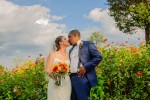 Karen & Rory McCook 09-16-17
Karen and Russ captured all of our moments amazingly. We were able to get to know then during our engagement photos and it made everything comfortable. They were also very flexible when I made a mistake with dates. They also did very good with making me look good while being sick at the wedding. Everyone at the wedding enjoyed them and only had good things to say after our wedding.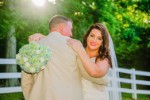 Zantara Harrison & Jamie Patrick 06-24-17
We can't say enough wonderful things about Phototech photography! They helped us so much on our wedding journey with more than just engagement and wedding pictures. I was able to contact her at any time with any wedding question and they were extremely helpful! We loved so many of our occurred we don't know how we will ever decide what goes in our wedding album! We highly recommend them to anyone looking for a professional, helpful, fun and caring photographer who will become your friend by the end of your journey!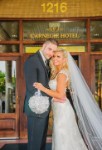 Holly Mays & Daniel Knecht 05-27-17
"Photo Tech Photography is amazing!! The photographers are extremely talented and I couldn't have asked for more beautiful photos of my wedding. Karen captures the spirit of each individual she photographs. She shows ones personality with every click of her camera. Absolutely AMAZING!!"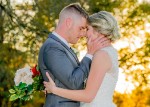 Ashley Langan & Cole Little 10-29-16
OH MY GOSH they are the BEST! They were a huge part of making our wedding absolutely magical! They went above and beyond to help us. Not only were they the best photographers, but now we have made amazing friends. We love them!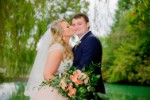 Eleanor Smith & Thomas Graham 10-08-16
Karen and Russ are truly a dream team. A great example of a husband and wife taking on the world together, these two are fabulous to work with and an honor to know. Immediately upon meeting Karen, I felt a connection with her. She truly cares about her clients and made our wedding experience so special. I couldn't honestly imagine anyone else handling our special day and all the moments in between. I'll treasure her work my whole life.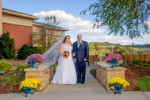 LaBreeska Jones & Luke Durant 10-22-16
Photo Tech Photography was magnificent!!! From the moment I met Karen and Russ it felt like Family and we had known each other for years. My husband and I are neither photogenic but Karen and Russ put us at easy and made something that we were both dreading fun and enjoyable. My husband never smiles and he would not have for our wedding pictures if it wasn't for the relaxed, calming and playful attitudes that they had with us. I have and will continue to proclaim the AWESOMENESS of this wonderful couple. Thank you Photo Tech for helping to make our dreams come true. With Love, Luke and LaBreeska Durant 10/16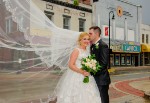 Erin Tucker & Dylan Miller 08-20-16
Russ and Karen are amazing to work with! We used them for engagement, bridal, boudoir, and wedding. They made every step of the process so fun and relaxing. And they truly become friends and family through everything. The quality of the work is outstanding. The colors they are able to pull are breathtaking. They also have such an eye for background and lighting which is crucial to beautiful pictures. Their turnaround of images is amazingly quick as well. I was always amazed at how quick they got all edited pictures back to you. It was so much quicker than any friends of mine using other photographers. I would recommend them over and over again. I could never have enough kind words for them. Their warmth and kindness only adds to their talent. I hate the wedding process is over because I miss working with them and miss getting to be around them.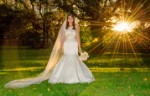 Sarah Kinsler & Clinton Hall 01-02-16
Karen and Russ are Amazing!!! From the engagement pictures, beautiful bridal session through the wedding they made sure our wedding was captured fairy tale perfectly!!! Thank you for all you did for our perfect day !!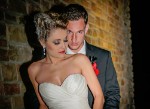 Sheena Lee & Patrick Fisher 11-14-15
Karen and Russ are absolutely wonderful and amazing to work with! I would highly recommend them if you are wanting high quality photographs and service. They will make you feel like you are the most important bride in the world and give you a truly unique experience. Karen and Russ did both my engagement and wedding photographs and I could not be more pleased. The only problem is you will have trouble picking out your favorites because they all look amazing! Once everything is said and done you pictures are what remain so you want the best you can get and that's Photo Tech Photography!!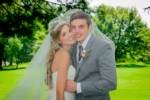 Rachel Bates & Max Sobylya 07-25-15
Choosing a photographer for a wedding can be extremely stressful, so that's why we made sure to choose a photographer who could offer us everything we wanted in our wedding and engagement photos. We cannot say enough wonderful things about Karen and Russ Fig with Photo Tech Photography! Karen and Russ were so flexible with our schedule and were always willing to go over and above to ensure everything was exactly how we imagined. It was a joy to get to know them. They not only provided us with amazing photos, they truly made our wedding journey a wonderful experience. We are so glad that we were able to share our special day and moments with them and that they captured them so perfectly!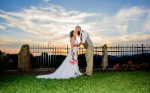 Sara Hall & Matthew Groseclose 09-19-15
Karen and Russ gave us the most amazing experience. We had a terrible experience with another photographer who I just found on Facebook. The first time we met Karen and Russ I told them about our experience and how I have bad anxiety when it comes to photographers. They were so understanding and made me feel comfortable that I would not have a bad experience with them and they were right! We knew they were the right fit for us when we sat and talked for hours the first time we ever met them. We share a love for animals. My husband hates getting pictures and he agrees that Photo tech made it painless on our wedding day. They did anything they could to help out and we received the most amazing pictures. I would highly recommend them to anyone and everyone! Everyone at our wedding complimented the photographers and then when they saw how the pictures turned out they were amazed. I could not be any happier with everything about this vendor. Book them for your wedding you will not be sorry!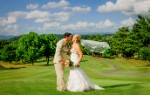 Jessica Bowman & Eric Lockner 06-13-15
PhotoTech Photography is a reliable and the most personable and helpful vendor. They connect with their clients and get to know them. They do all they can to make sure your wedding goes smoothly. They are more than willing to answer questions and respond when you reach out to them. I am so glad that we chose Photo Tech Photography! You won't regret it !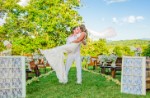 Megan Stone & Ethan Collins 08-01-15
Karen & Russ are an amazing team!! They get to know you on a personal level and make sure everything is perfect on your special day. They make you feel comfortable from the first moment you meet them and are so fun to be around. Our pictures turned out absolutely beautiful, we loved every single one! They go above and beyond to make sure they get every special moment captured. We are so thankful we chose them to photograph our wedding and highly recommend them to everyone! You won't regret it!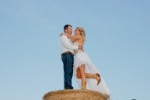 Leia Blevins & Nick Holder
Karen and Russ were amazing in making our fairy tale wedding a dream come true! Karen and Russ spent quality time to get to know us as a couple prior to our special day. As I described my wedding theme, Karen immediately understood my vision. My husband and I were drawn to photo tech's flawless capture of natural light. Within moments of meeting the couple, my husband and I knew we had the perfect photographers! Karen and Russ spent the whole day with us ensuring to cater to our every need. The couple demonstrates professionalism and eagerness in every aspect. Photo Tech is very reasonable and willing to work with any budget. My husband and I are thankful we connected with such special people. We highly recommend this company!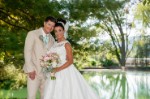 Courtney Swihart & Skyler Musick
Such wonderful photographers!! They do a amazing job!! I couldn't be happier!! Wedding: 09/27/2014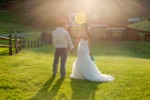 Ashley White & Chris Winegar 05-31-14
Karen and Russ at Photo Tech Photography helped to make our big day stress free and effortless. They were professional where they needed to be yet down to earth and funny when we needed them to be. They got every big shot we wanted but blended in so well it never felt like they were even there. I would recommend them to anyone! Wedding: 05/31/2014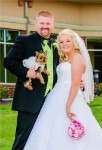 Heather Hutton & Jorden Watson 10-25-14
Russ and Karen are amazing! I would highly recommend them. They were there every step of the way with us. They had amazing ideas and listened to every idea we had. On the day of your wedding they split between bride and groom! So they don't miss a picture.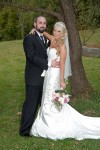 Caraway -Kovacs wedding 10-12-13
Karen and Russ with Photography Tech are amazing photographers and people. They are willing to do anything to get the perfect shot! Their eye for finding the right picture is always on point and I could not have been more pleased with all of the images they offered to me! I would recommend them for any event because they are the best!!!! Wedding: 10/12/2013
Payge Barnett & Isacc Weaver 10-04-14
Karen and Russ with PhotoTech photography are truly amazing people. They not only take amazing photographs, they get to know you on a personal level and make everything about your special day perfect!! I would highly recommend them!!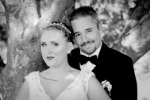 Tara Greer & Michael Martin 06-14-14
I could not have asked for better photographers. Karen and Russ were both amazing and my pictures turned out absolutely beautiful! I will definitely be using them again.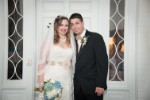 Rachel Riley & Byron Schaffer
Karen & Russ are a great team that are also husband and wife. After we first met with them at their home we felt at ease and knew we had found our photographers. They took us through the whole process from the first meeting through the bridal portrait day up to the wedding day. They do not stop working ever. They record everything in pictures. We have still not been able to choose our canvas enlargement because the pictures are all so gorgeous. Every time we pick one, they rethink it and pick another one. These people are wonderful photographers and just great personalities. Wedding: 06/28/2014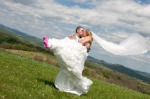 Amanda Sanders & Justin Bishop 05-03-14
Absolutely the best photographers ever! So funny and fun to be around! Recommend to everyone!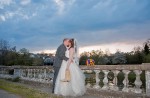 Katelyn Moran & Stephen Commons 04-11-14
The services provided by Photo Tech Photography were fantastic. The photographers were professional, prompt and personable. The pictures were exquisite and we received a DVD of 850 photos in 5 days after the event. Every photo has a story and every moment that was captured was truly unforgettable and unique. I am so happy we chose Photo Tech Photography. For anyone looking for the best, look no further!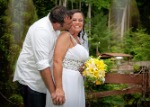 Joy Houston & Todd Markland 06-21-14
Both Karen and Russ were amazing to work with! Would not have trusted our special day with anyone else. They are an amazing team! They went above and beyond what I expected. Not to mention they are extremely patient so you get exactly what you want. Wedding: 06/21/2014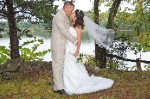 Karrie Chapman & Rusty Vance
Karen and Russ did our wedding and engagement photos. Our wedding was in September, we had to deal with rain on our wedding day. But being the professionals they are Karen and Russ helped us to breeze right through the weather. The finished product, we have beautiful pictures to always remember our wedding. Karen and Russ love their work and it shows in how comfortable and relaxed they make you feel. We had a blast!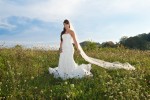 Kristy Stanley Shortt
Truly the most amazing and personable people/photographers! Karen and Russ work magically together and their unique photography compliment each other offering you an array of photography styles. You are laughing throughout your sessions and feel special!! We couldn't have asked for anymore in wedding photographers and now have lifelong friends!! I highly recommend Photo Tech!!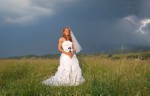 Porsha Adams White
I rescheduled my wedding date just so Photo Tech would be available for my day!! I felt an instant connection with Karen upon meeting her. I felt our souls connected and I immediately knew she and Russ would photograph my wedding. From painted stallions running behind me and my veil, windmills, to stormy blue skies and lightning bolts in a beautiful green meadow, my bridal portraits included a variety of styles. I LOVE these photographers!!!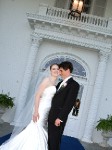 April Barrett & Andrew Richmond 06-01-13
Choosing Photo Tech Photography was one of the best choices we made for our wedding! We loved having Russ and Karen along the way for our wedding planning process and on our wedding day! From our first meeting with Russ and Karen, we were comfortable with them and confident that they were the right choice for our photography! They are very detailed oriented and that is shown through their photography! Through their experience in weddings, they were able to give us advice on 'what to do' and 'what not to do' on many areas of our wedding planning! My husband and I were very comfortable with them during our meetings with them and during our photography sessions. It was a pleasure to have them "on board" with us on our wedding day! I was confident that our pictures would be beautiful and they would convey the love that my husband and I have for each other!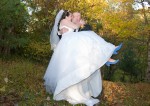 Anastasia (Stacy) Williams
They were very flexible and professional. They took the time to invite us in their home to get to know us on a personal level. By the time the wedding was over, they were more like our buddies than hired professionals. If we had to do it over again, we would definitely choose them again! Thank you guys so much! You were flippin' AWESOME!!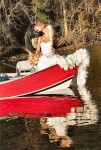 Chelsie Woods Nelson
Photo Tech Photography was an absolute blessing to my husband and me. They are so caring and really take the time to get to know you as a couple. They connect with you on a personal level which reflects in their photos. I love the fact that they both show different qualities in their photographs. One, in which, is more the posed look and the other is capturing the candid views. There is no need to hire a videographer, Photo Tech absolutely captures every moment from the moment the BIG DAY begins, until the last person leaves. My husband and I relive our wedding every time we look through our photos!! To beat it all, they are very affordable and worth every penny!! We love you Photo Tech!!! Thank you for everything !!!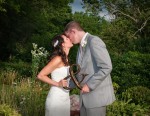 Kira & Sean Lammers
My husband and I came across Photo Tech on Wedding Wire.com while researching wedding photography in NE TN and SW VA. Once we read all of the reviews and saw some of their work, we knew they were the right photographers for our wedding. We live in Charlotte, NC and Karen and Russ were very flexible in meeting with us when we were in town on the weekends. They really took time to get to know us and make sure we were comfortable around them in order to eliminate awkward wedding photos. Karen was also quick to respond to my questions while planing the wedding and she and Russ worked seamlessly together our wedding day to capture so many great moments. Our photos were ready within 2 weeks of our wedding day!! They are absolutely amazing!!!!! Karen and Russ captured all of the details and we feel like our photos really tell the story of our wedding day!! We love their uniqueness and creativity and feel really blessed to have sound such great photographers!!!!!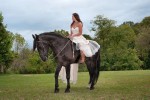 Kortney Goulds Caldwell
Photo Tech Photography made my dreams come true!! From day one I knew I was in great hands when I first spoke with Karen and Russ. Karen and I share the bond of horses and she made me being photographed on her horse in my wedding dress a reality. I could not have asked for more. It truly makes a difference in your photos when you are able to connect with your photographer on a personal level. I HIGHLY RECOMMEND PHOTO TECH !!!!!!!!!!!!!!!!!!!!!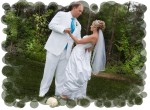 Brittnee Jones Cook
Karen and Russ are fantastic !! They make each bride feel like they are their only client! They feel like family to us now!! I had a very religious ceremony and they were extremely respectful to me as well as my church family. I couldn't have asked for any better photographers!! We love Photo Tech Photography!!!!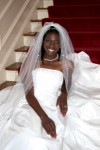 Oluchi Taylor
Karen and Russ make you feel so comfortable taking pictures!! They are very flexible and willing to work with you under any circumstances. They are so laid back and very professional. From the first time you meet them, they make you feel like family. They are so creative and they want to make everything perfectt for your special day. All of my family and friends have commented on what a wonderful job they did. Our wedding pictures came out so very beautiful. I highly recommend them!!! I could not have asked for anyone better than Photo Tech Photography!!!!!!!!!!!!!!!